Panariagroup strengthens its commitment to social responsibility. The program of initiatives dedicated to employees has begun
Panariagroup strengthens its commitment to social responsibility. The program of initiatives dedicated to employees has begun
Panariagroup is confirming its commitment to sustainability by presenting a program of initiatives for employees, consolidating the company's focus on social responsibility.
One of the founding values of Panariagroup is to always prioritise people and quality of life, working with the utmost respect, including towards those who work with the group. People, their well-being, their growth and sharing the same principles are the cornerstone of the company's success, as evidenced by the results of the Panorama-Statista "400 companies where you work best in Italy" survey, in which Panariagroup is the only company in the ceramic industry to have entered the ranking.
The Group, which published the second edition of its Sustainability Report this year and is the only company in the ceramic industry that draws up this report according to the most up-to-date international standards (GRI), submitting it for certification by a specialized audit firm, confirmed the achievement of the goals specified in the previous edition of the Report and set new goals.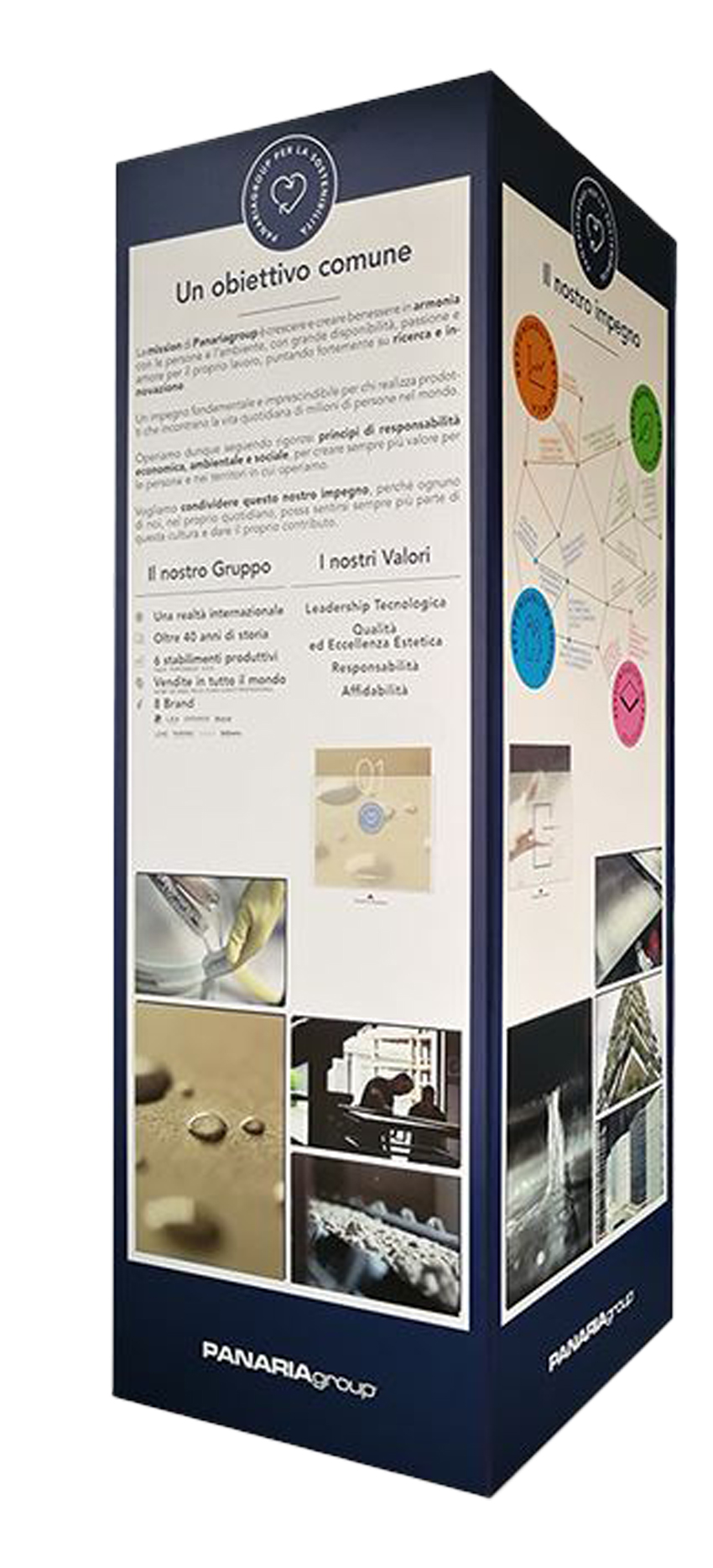 With this in mind, alongside the company welfare operations recently implemented in Italian offices and other initiatives to strengthen the relationship with employees initiated in the Foreign Business Units, Panariagroup is now launching a series of projects aimed at involving, with concrete and relevant actions, all employees and collaborators through active participation in sustainability measures.
Within the Italian organization, the company is currently presenting an important program of information, education and internal communication. Through specific tools and a dedicated communication plan, employees will be informed about the company's strategies and results related to sustainability, about relevant external news and about specific initiatives dedicated to them.
The most notable of these is the promotion of a campaign for a flu vaccination that Panariagroup is offering its employees, for free and on a voluntary basis, starting in October. This is a preventive action for health in the company, which is part of the Group's renewed corporate welfare system.
In addition, Panariagroup will launch a specific environmental education campaign related to daily behaviour at its offices: the Green Office project will combine a focus on recycling tools with specific information on how to reduce environmental impact during work through waste disposal, reduction of energy, water and stationery consumption and careful use of transport.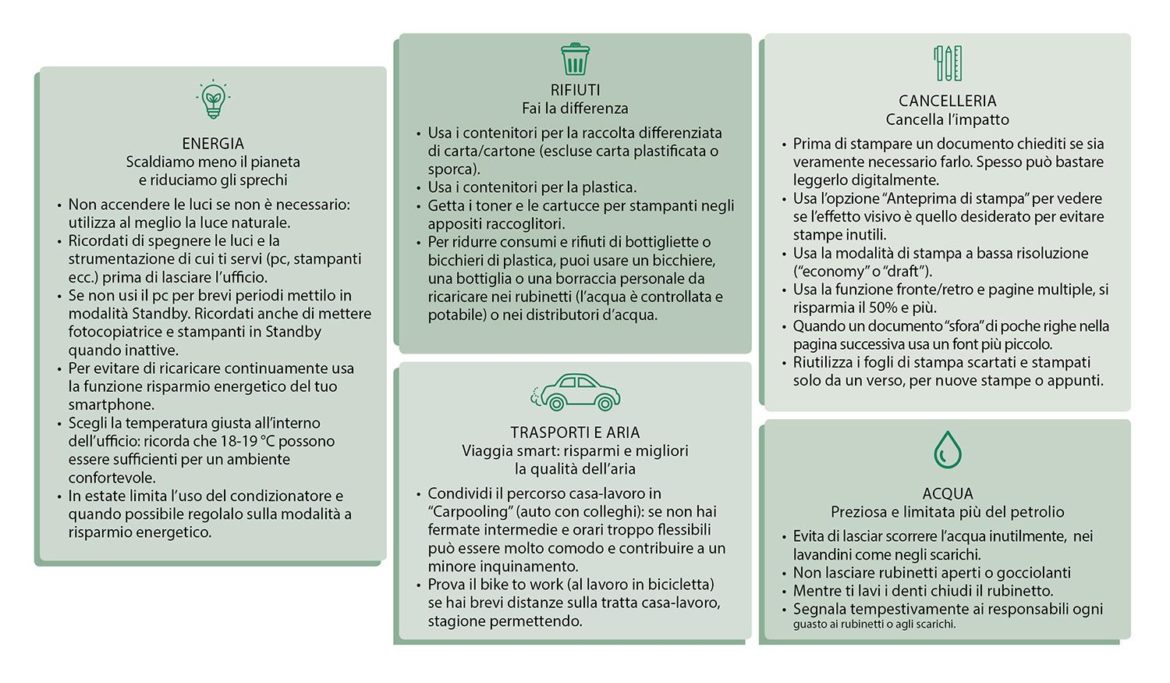 Other initiatives will follow in 2019 to concretely implement the group's commitment to developing and strengthening the dialogue and involvement of employees, who are key stakeholders for the company, with regard to sustainability.
"Sustainable innovation," commented Emilio Mussini, President of Panariagroup, "has always been Panariagroup's mission, but this constant challenge requires, now more than ever, in addition to huge financial and technological investment, courage, trust and changes to behaviour and mentality, starting from everyday life, from everyone, regardless of what role they play in the company."

"With these new sustainability initiatives," continued Mussini, "we ask our employees to get actively involved and to be critical when necessary. We want them to be key players, aligning ideas and actions to grow together in a Group that creates value and has values."